Welcome to the House of Knives' online store. We hope that you will enjoy your stay here, and find exactly what you are looking for.
We have over 6500 stock items, and the ability to get even more. We have not put all of those on this site, so if there is something you cannot find please call us!
You can reach the House of Knives tollfree on 0508 564 837 in New Zealand.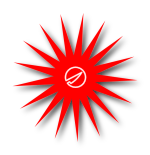 IF COMING TO AUCKLAND STORE ALONG MT EDEN ROAD FROM MT EDEN .
NO RIGHT TURN ONTO OUR PROPERTY FROM 15TH SEPTEMBER 2020 FOR 6 MONTHS
AUCKLAND TEMPORARY HOURS LEVEL 1

Monday to Friday 10.00 to 17.00

Saturday 09.30 to 14.00

PETONE STORE STILL OPEN NORMAL HOURS

During covid levels ..NO RETURNS ,except CGA

This number will take you to our nearest available branch.
We are New Zealand's original knife shop and have two branches:
Shop Hours:
Monday to Friday 09:30am to 05:30pm Auckland
Monday to Friday 09:30am to 05:00pm Petone
Saturday 09:30am to 02:00pm both Auckland and Petone
Closed on Sundays
To give our staff a break......CLOSED ALL PUBLIC HOLIDAYS

Our brands of clothing are manufactured here in New Zealand . We do import the bulk cloth and inside labels. We own the die for buttons and again they are made for us here in NEW ZEALAND

We also have gift vouchers and a mail order service available.

HOTMAIL If you dont get a reply to Hotmail email, please ring or provide another email address. We are expeiencing difficulties with us sending replies to hotmail accounts. Sorry for inconvience


WE ARE DELIGHTED TO ADVISE THAT OUR AUCKLAND PREMISES HAVE BEEN ACCESSED FOR IEP
AND WE HAVE CERTIFICATE OF RESULTS A+ THAT IS GREATER THAN 100% OF NBS

PETONE: ON COMPLETION BUILDING WORK IN MARCH 2012 WAS ISSUED WITH CODE COMPLIANCE CERTIFICATE WHICH WE UNDERSTAND INCLUDED STRENGTHENING TO 100 % NBS



Date

Event

DECEMBER 2018
We have set up a direct email for Students to both of our out lets of Auckland and Petone
Our Auckland email: studentak@houseofknives.co.nz
Our Petone email : studentwg@houseofknives.co.nz
Please note we have scales and NZ Chef book available in Petone as well as Auckland
DECEMBER 2018
Please bring in your student list for the course and we can give deal on quality

Garments

and

equipment

at both stores ,

Auckland

and Petone.