Grater julienne w/catcher s/s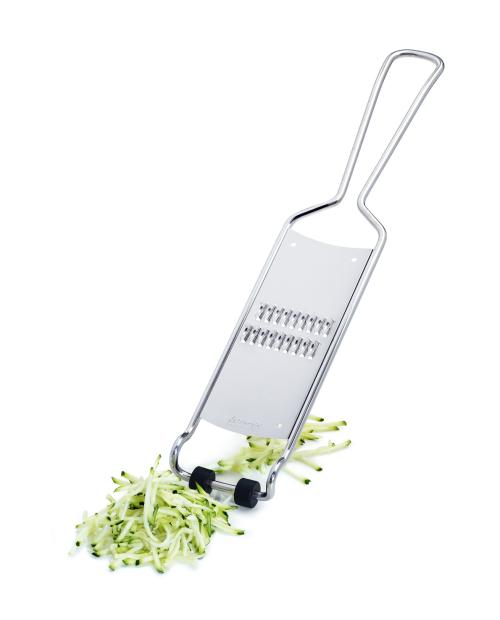 Grater julienne w/catcher s/s
The triangle grater with innovative catcher ensures mess-free grating.
The catcher behind the grating surface picks up the shavings and redirects them to where they are needed.
Be it directly on the dish or in a bowl.
When required, the 2-in-1 catcher is simply clipped under the grater.
Turned over and covering the grating surface, the catcher acts as effective blade protection.
It protects against injuries and ensures permanently sharp cutting edges.
The grater is of high quality and extremely sharp.
A practical base with non-slip nubs and a support notch ensure a secure hold on bowls. triangle graters are available in 5 variants, stainless and dishwasher safe.