Crinkle cutter boxed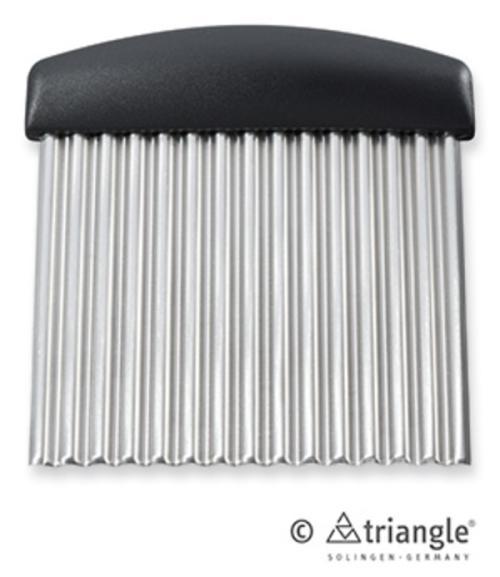 Crinkle cutter boxed
The triangle Crinkle Cutter creates wavy cut slices, sticks and cubes for salads, fruit platters, for home-made wavy fries or for attractive butter presentation.
Due to its thin material and the ergonomic working direction it leaves very defined shapes and requires little force.
Safe and easy to use it is also fun for children.
Dishwasher safe.