Endura boot blk 301l 14mn endura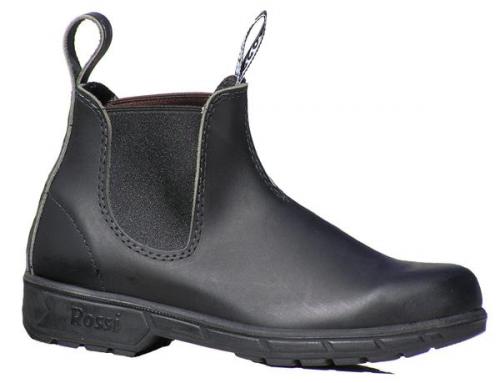 Designed for work and hospitality. Endura features Rossi's Endura rubber sole for maximum comfort and durability. It's heat resistant to 300oC and slip, oil and acid resistant. Combine this with our polyurethane air cushion mid sole and moulded cushioning footbed and you have an ultra comfortable boot you can wear all day, no matter what the work.
Design Features:
Extra strong leather rear pull tab. Reinforced backstrap. Durable sole, heat rated to 300ºC. For Work and Hospitality.
Upper:
Full grain black oily leather
Closure:
Double stitched elastic panels
Footbed:
Polyurethane contoured comfort
Sole:
Rossi Endura Air Cushion